03.08.2020
Hampshire Open Studios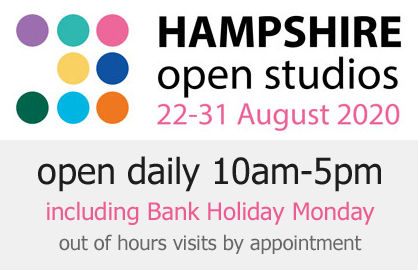 Because of the current COVID situation there are some changes to how Hampshire Open Studios will be taking place this year.
The garage studio will be open daily as usual from 10am-5pm and we will have a gazebo in the garden so people can socially distance as required.
Out of hours visits can also be arranged if preferred.
There won't be the usual colour brochures but over 100 local studios with digital listings are featured on the HOS website. Everyone is taking your safety and your enjoyment of the arts very seriously and we would love you to support local artists this summer.